Posted on December 22nd, 2015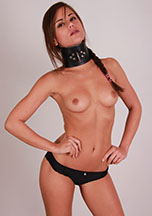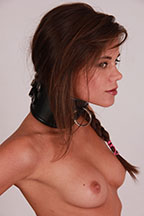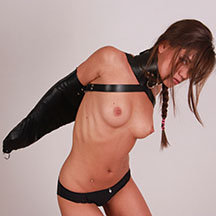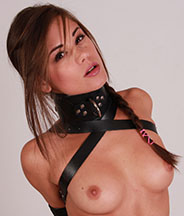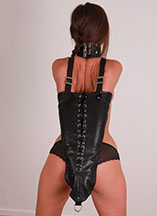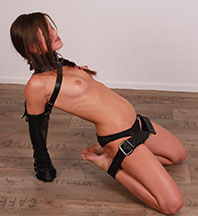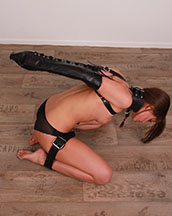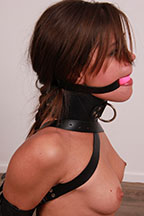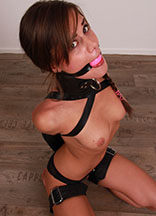 Little Caprice does not shoot much bondage, she loves her boy-girl stuff too much! And frankly, she hates being restrained. Which makes her a great struggler, she really wants out! But she is not going anywhere today, because we did a few mean things to her. The best part is the super tall posture collar in combination with a ballgag. This locks Little Caprice's jaw in place, the collar pushes the lower jaw up, the ballgag pushes it down. Lots of moaning, but very little head movement! Arms in armbinder, legs frogtied, Little Caprice tries to give it her all, but she is helpless! Cute, but helpless!
88 pictures and a 4:03 minutes HD video clip!
Model(s):Little Caprice