Posted on December 15th, 2015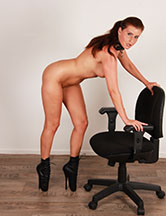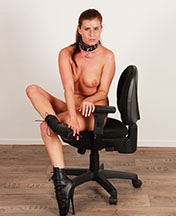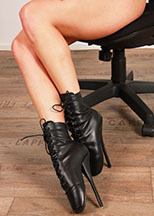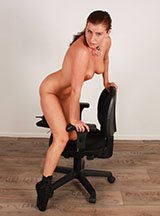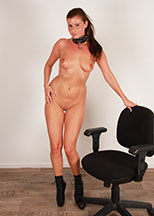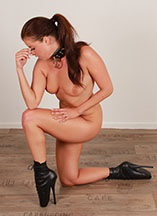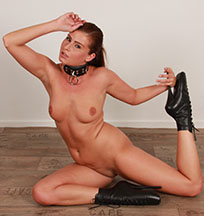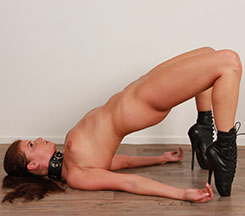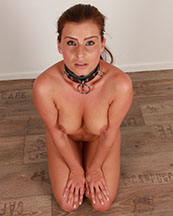 Beautiful Nelly wanted to take the challenge too! She was on this site many times, but never in ballet boots! It is not easy to stand up in ballet heels, let alone walk around in them, it requires a lot of training! But everyone has to start somewhere! So Nelly laced her boots up tight and tried to stand up. Holding onto the chair at first, and then trying to stand all by herself. It is hard to balance, legs and toes cramp up, everything hurts, but Nelly is tough! And gorgeous! Bless her for trying!
95 pictures and a 4:53 minutes HD video clip!
Model(s):Nelly