Posted on March 15th, 2016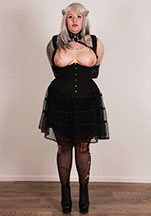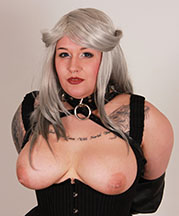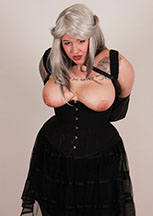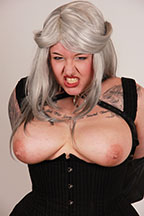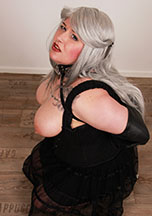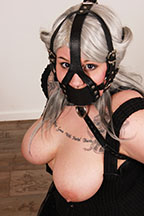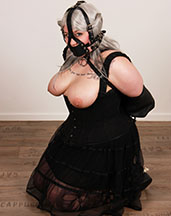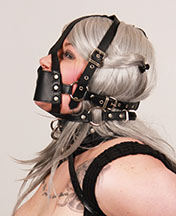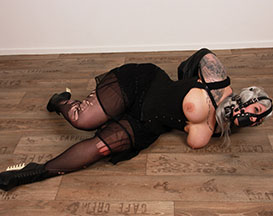 Meet Katz, she is an alternative cosplay model with a lot of spectacular clothes like corsets and boots! She loves gothic and cartoon styles, and she is the biggest leather fan ever. We just had the perfect leather accessory to complete her outfit: a tight leather armbinder (box tie version). Katz could not move her arms at all! She is such an agressive struggler, her huge boobs were swaying and she was swearing a lot, trying to get out of this tight leather. So we had to gag her with a harness panel gag, which made her even more mad. Enjoy this amazing sight!
83 pictures and a 4:11 minutes HD video!
Model(s):Katz