Posted on March 8th, 2016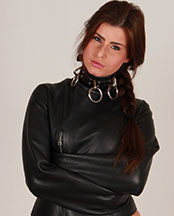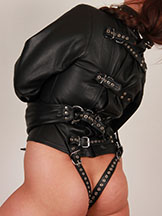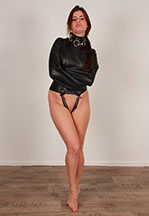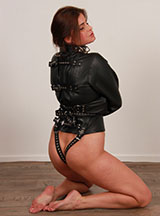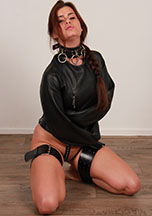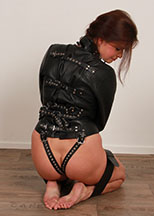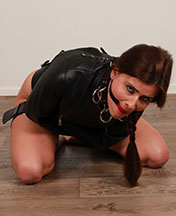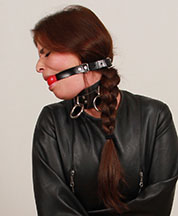 If you love the sound of creaking leather while watching a girl struggle, this is the update for you! Beautiful Nelly is strapped in a tight leather straitjacket, a big collar with triple O-rings, and very broad tight frogtie straps. She is ballgagged tightly as well, there is no way for poor Nelly to escape this! Watch her squirm on the floor as she tries to get up. She can not use her arms, legs, or voice! It's hopeless, just as we like it!!
88 pictures and a 3:53 minutes HD video clip!
Model(s):Nelly