Posted on June 28th, 2016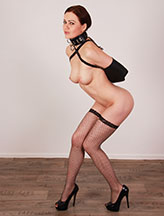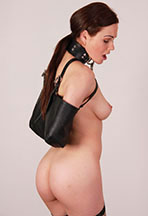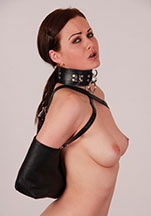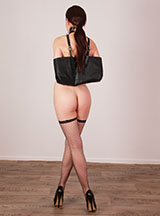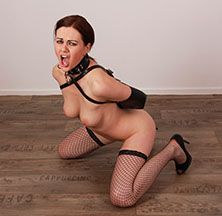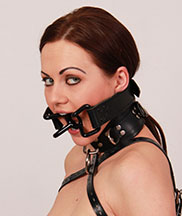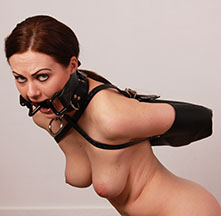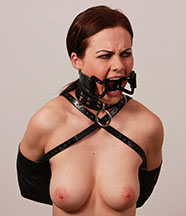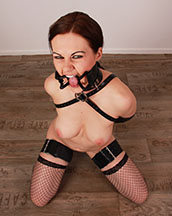 Tina Kay is very aggressive! Locking her in a leather box tie armbinder completely nude made her furious. She was frantically trying to escape, very dangerous! She could still kick us, but before she thought of that we had her on her knees, strapped with huge frog tie belts. She couldn't get up and she was defenceless, but that made her swear quite a lot. So we had to gag her, and for this aggressive girl we saw only one solution: a huge broad strap spider gag! Struggle and drool, Tina! You won't go anywhere today!
100 pictures and a 4:14 minutes HD video clip!
Model(s):Tina Kay