Posted on July 5th, 2016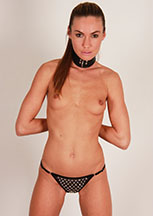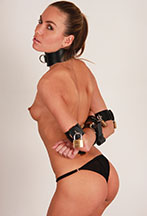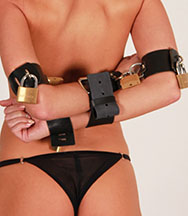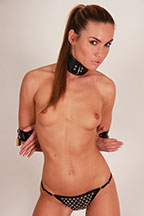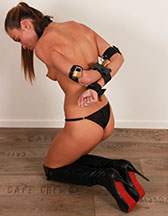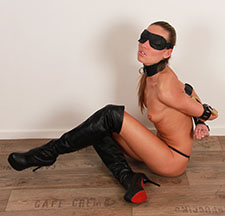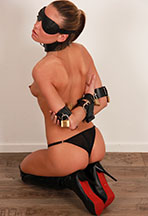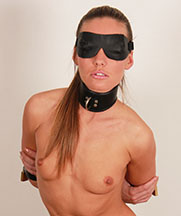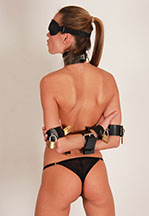 Beautiful hard bodied Sylvie is a fashion model with a kinky mind. She loves these kinds of shoots! Well, we guess… she just keeps coming back for more! This time we strapped her arms in a boxtie, locking her wrists to her elbows as well. A very sturdy way of restraining someone. Sylvie is wearing over-the-knee boots and a cute leather collar too. She will struggle a lot, and we would like to watch her struggle. So it will be more exciting for us to blindfold her, and to be really silent. Sylvie can not see if we are still there. Will she still struggle or will she be quiet trying to hear where we are?
99 pictures and a 4:45 minutes HD video clip!
Model(s):Sylvie