Posted on April 4th, 2017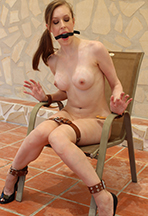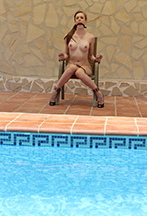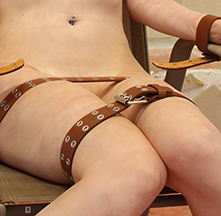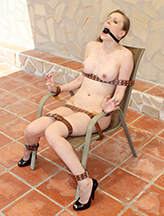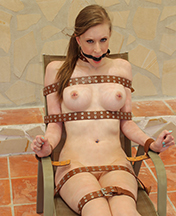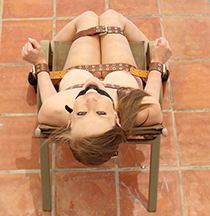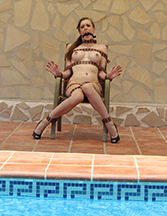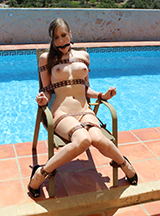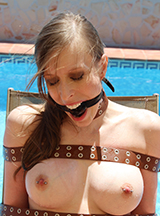 It seems Cobie can not even enjoy a holiday without being strapped into tight bondage! Well, we know Cobie well enough: she loves bondage, even on her holiday! Cobie is strapped to a chair by the pool with lots of belts, to the point she can not even move. A black ballgag is added to stop her from protesting and she is left alone for a while. We put her in the shade so we don't know why she was struggling so hard. After a while, we moved her chair closer to the edge of the pool! That made her quite nervous, but there was nothing she could do about it!
79 pictures and a 6:37 minutes HD video clip!
Model(s):Cobie