Posted on August 29th, 2017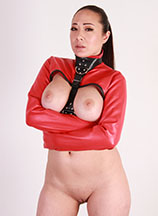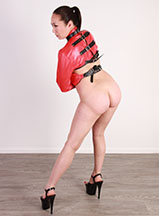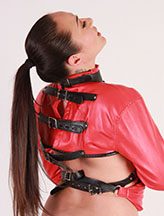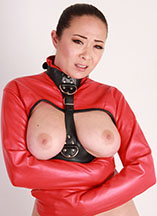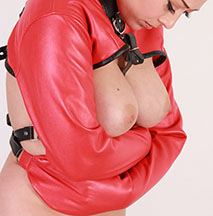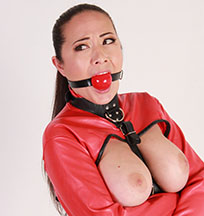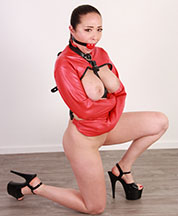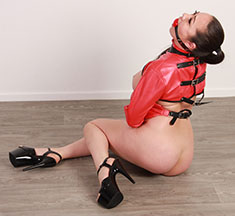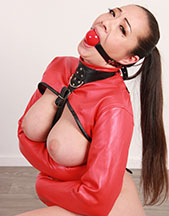 Nyssa Nevers has got perfect boobs and she loves straitjackets! A normal straitjacket would cover those boobs, and even protect her. We don't want that! We want to see them and we want Nyssa to feel vulnerable and exposed! A bolero jacket is perfect for her, all important areas are unprotected while here arms are restrained, making her defenseless. She will protest, of course, but that's nothing a shiny red ballgag can't solve! Nyssa looks great in red, don't you think?
97 pictures and a 5:01 minutes HD video clip!
Model(s):Nyssa Nevers