Posted on March 6th, 2018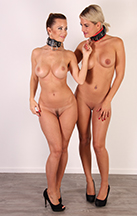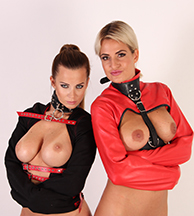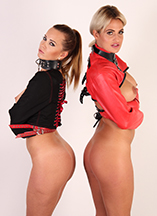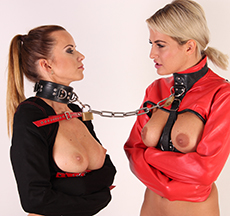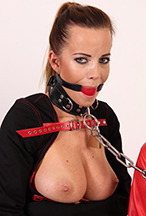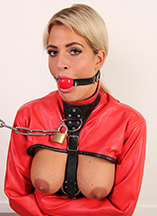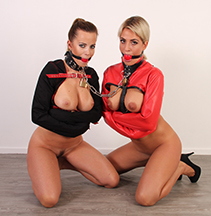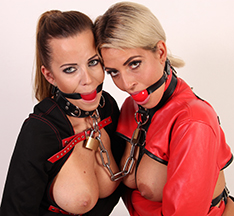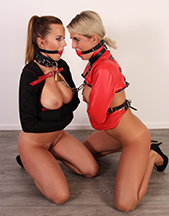 Famous adult stars Cindy Dollar and Nicole Vice are actually very close friends! So we invited them together, as we like shooting friends in bondage! Their nice boobs shouldn't be hidden, so we had to strap them BOTH in a bolero style straitjacket. They were completely naked and helpless, boobs and crotch area still available even though they were straitjacketed. These girls love talking a lot, so we just had to add a pair of shiny red ballgags to prevent any tactical discussions. A short chain between their collars made sure they stayed close together, as real friends should.
98 pictures and a 4:04 minutes HD video clip!
Model(s):Cindy Dollar, Nicole Vice