Posted on October 30th, 2018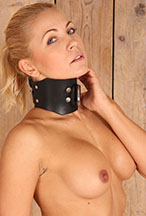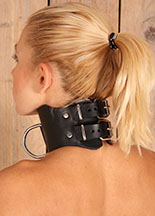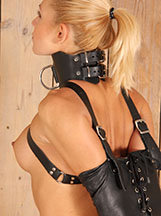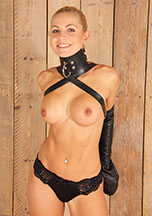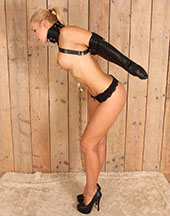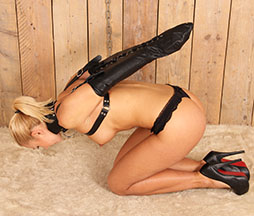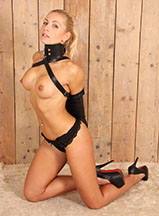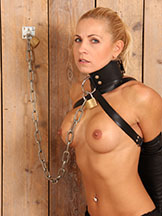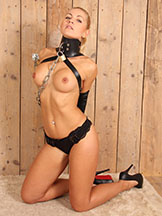 We developed this new posture collar which was made to very high quality standards by a local leatherworker. The first version can be seen here, worn by the gorgeous Rosie, but we have since improved it a bit more. This collar has extra sturdy rivets, everything is highly secure so it can't rip or tear. The D-ring on the front is the biggest D-ring on a posture collar ever! The ergonomic shape means this collar can be worn 24/7, although it is extremely tall. Who better to show off this new collar than the famous and gorgeous Jenni Czech! Strapped in a tight armbinder and chained to the wall, Jenni is the perfect model to present this new piece of gear… even if she is a bit reluctant.
98 pictures and a 4:03 minutes HD video clip!
Model(s):Jenni