Posted on October 16th, 2018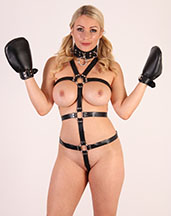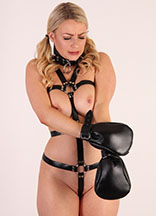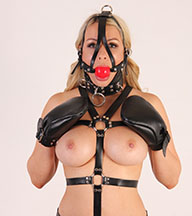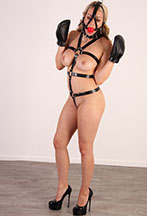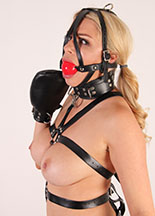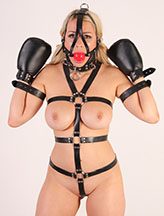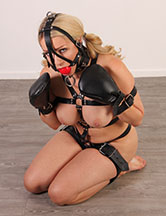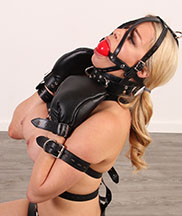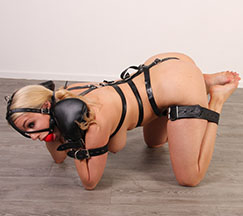 Who wouldn't love to own a Penny Lee! Big natural boobs on a very sexy blonde girl with a big mouth that can fit large ballgags! Perfect! We put her in a nice harness and big collar to start with and she thought it was great fun. Then we strapped a harness ballgag on her face, and the ball was so big she wanted to take it off all the time. We had to strap her in leather mitts to prevent her from removing the gag. So while we were at it, we decided to go all the way and transform her into a proper pet slave, made to walk on her elbows and knees. Penny Lee is a perfect harness pet slave!
96 pictures and a 4:09 minutes HD video clip!
Model(s):Penny Lee