Posted on February 25th, 2020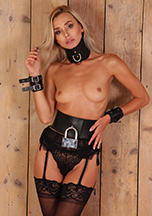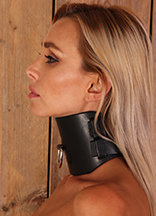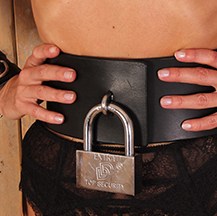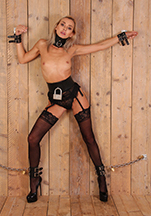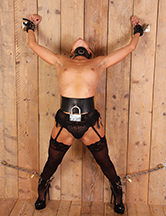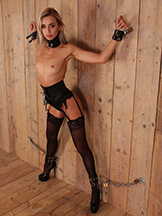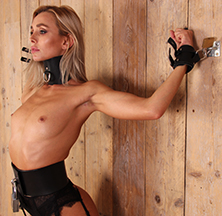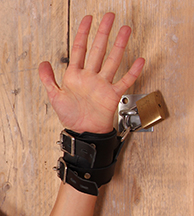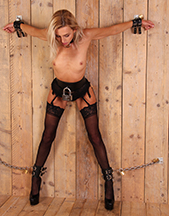 Not very often these high fashion models are open minded enough to be photographed in fetish gear, but Coxy… she has been with us for MANY years! She loves a bit of bondage! Coxy is very flexible and gracious, and she has an incredible body for our heavy leather gear. Most of our custom leather is broad but small. That means we have to find tall models with small waists and necks. Just like Coxy! She fits in our super heavy locking waist belt AND the tallest posture collar. We chained her to the wall to be able to admire her in this gear. Wow, she looks stunning!
87 pictures and a 4:07 mins HD video clip!
Model(s):Coxy