Posted on March 15th, 2022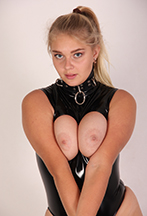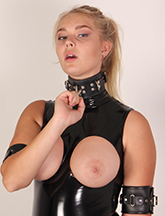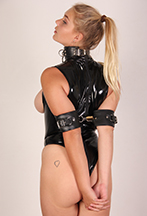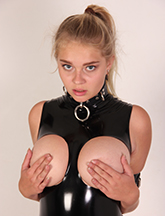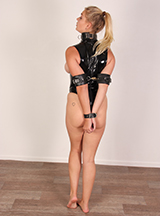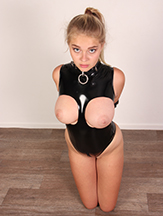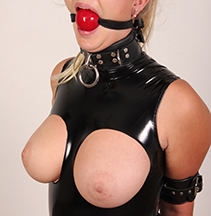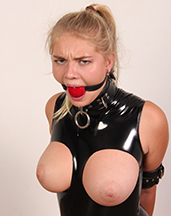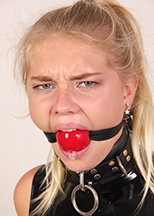 18 year old Denise definitely has got 'em! So I arranged this perfect outfit for her! It's shiny, with big cutouts for her huge boobs. Denise was a little shy about this revealing outfit and she tried to cover her boobs a bit. Time for some elbow cuffs and a wrist strap! I wanted a good view of her unique features! Denise is working on her submissive training, but she still protests and can be a bit of a brat sometimes. So a 2 inch gag was also needed. She doesn't like drooling, but there was nothing she could do now.
125 pictures and a 3:55 mins HD video clip!
Model(s):Denise