Posted on May 2nd, 2023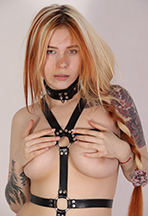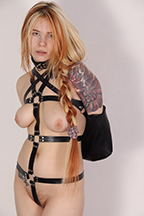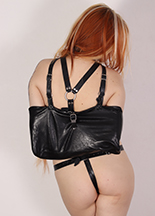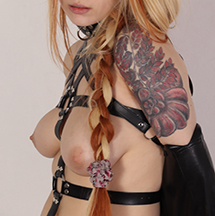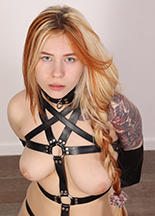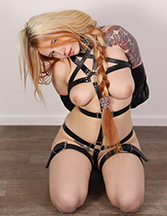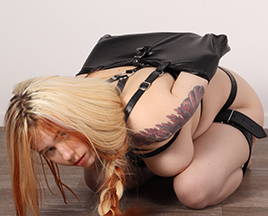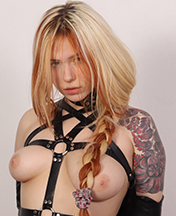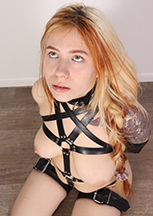 Stunning 19-year old Aria is getting strapped up for the first time in her life! A nice leather body harness, frog tie straps, a sturdy collar, and of course: an arm bag! Better known as a box tie armbinder, the arm bag is a pretty comfortable yet secure way of strappig in your first time submissives! Cute Aria quite enjoyed the feeling of helplessness. She couldn't stand up, couldn't move her arms, but she tried struggling a bit to find out how stuck she was. I definitely want to try more bondage with her!
94 pictures and a 4:20 mins HD video clip!
Model(s):Aria