Posted on March 20th, 2012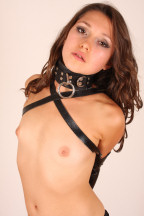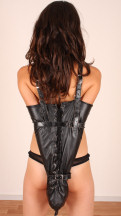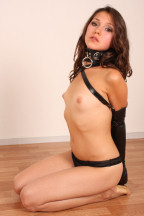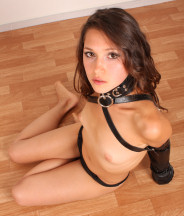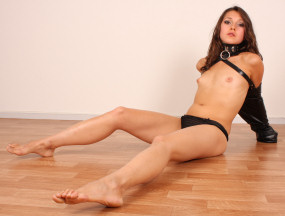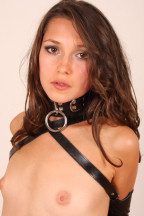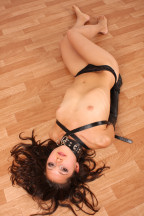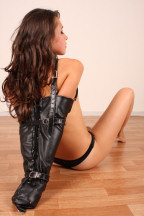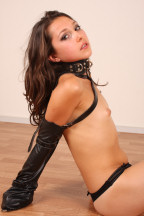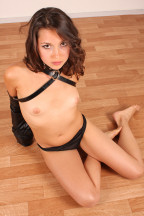 Cute Inga is overwhelmed by the leather armbinder. She never had her arms in this position, shoulders and elbows together behind her back, and it clearly frightens her. She looks at us, not at all sure what she is supposed to do. A thick leather collar looks huge on her tiny neck. She tries to struggle a little bit, but she decides her situation hopeless. All she can do is wait, and stare with those big brown eyes. Her shoulders hurt, but she patiently waits for her release. Surely someone will release her eventually?
95 pictures and a 3:33 minutes HD video clip!
Model(s):Inga