Posted on October 10th, 2017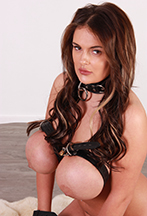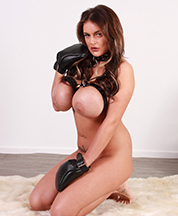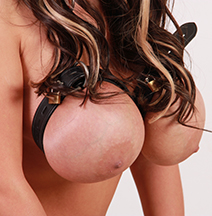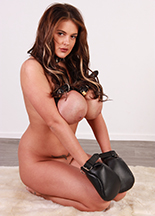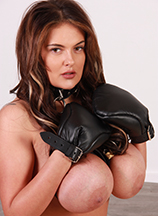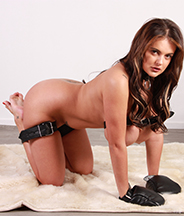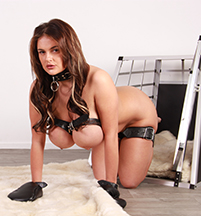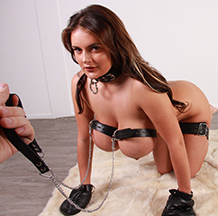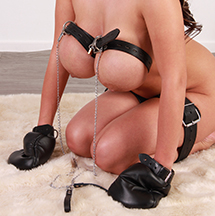 Katie Thornton is the perfect pet girl! Her legs have been frogtied so she must walk on her knees, and her hands are secured in mitts so she can't take off any of her restraints. Now, usually you would attach a leash to a pet's collar, but with Katie there are far better attachment points for a leash! Her incredible boobs have been strapped in leather belts, and with two leashes attached to them, we can easily make Katie do whatever we want. She is getting pretty good: she can follow (heel), sit, and lie down. She goes into her cage by herself too! We are now teaching her to fetch, so stay tuned!
87 pictures and a 4:09 minutes HD video clip!
Model(s):Katie Thornton