Posted on August 25th, 2020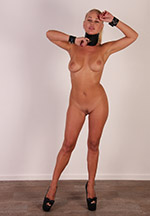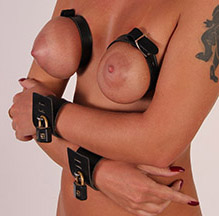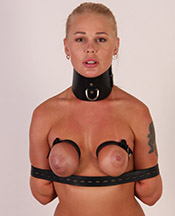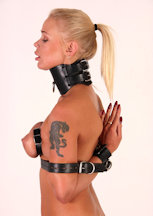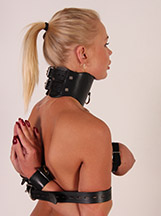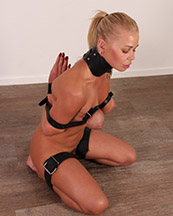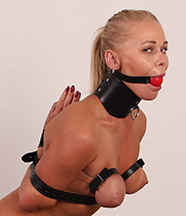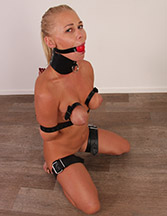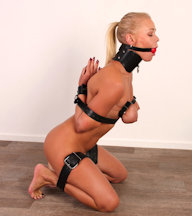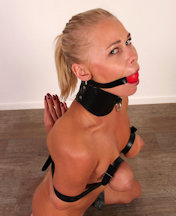 Darina is an awesome bondage model! A reverse prayer is hard for her, but she can do it. You can see her focus to stay calm and get through this ordeal. It is not easy, especially with all these other things going on: a huge posture collar, a ball gag, frogtie straps, and her boobs are tightly strapped in leather too! She tries to struggle, but her hands firmly remain in the prayer position. At the end, we give her a little push so she falls over helplessly. Poor Darina!
105 pictures and a 4:11 minutes HD video clip!
Model(s):Darina Nikitina